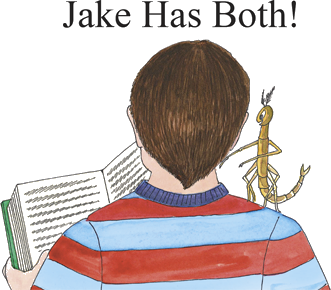 Jake climbs to his tree house to read and be alone. However, Weldon Walking Stick has taken up residence. Jake discovers that sometimes being with a friend, or a good book, is better than being alone. Jake Has Both!
This delightful children's picture book can double as a coloring book.
Signed Edition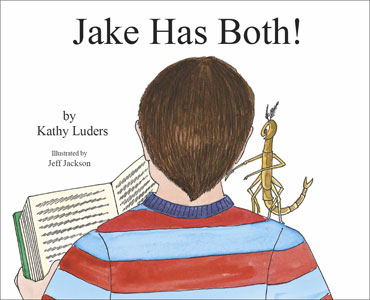 7 ½ x 9 ¼" soft-bound
16 black and white professional illustrations
36 pages (large print)
               Unit Price:                                         $7.95 US
               Shipping / Handling per Unit:         $3.00 US
               Subtotal:                                           $10.95 US
A good book like a good friend can be great company!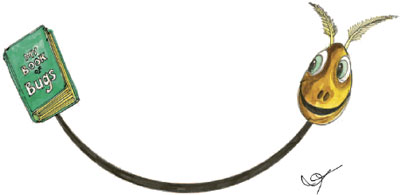 Once shipped, your order should arrive within 5 business days via UPS or USPS.