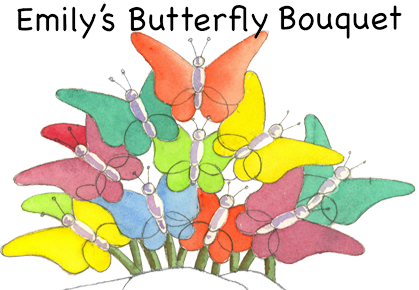 A story about a little girl whose beautiful flower garden is damaged by raindrops…but her friends – a group of butterflies- help save the day in a very heartwarming story about love and improvisation.
Emily has worked very hard planting and tending to her garden, which is destroyed by heavy rainfall. Fortunately, a group of grateful butterflies bring a smile back to her face in a heartwarming, imaginative way.
Emily's Butterfly Bouquet is a kind and gentle children's picture book with black and white illustrations that can be personalized by coloring.
Signed Edition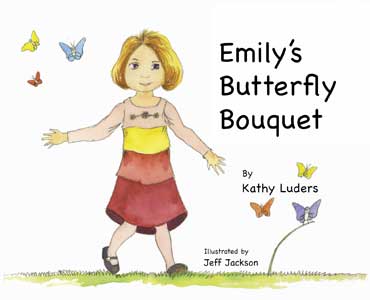 7 ½ x 9 ¼" soft-bound
16 black and white professional illustrations
36 pages (large print)
               Unit Price:                                         $7.95 US
               Shipping / Handling per Unit:         $3.00 US
               Subtotal:                                           $10.95 US
For those of you who have never seen one… there is probably nothing more beautiful than a butterfly bouquet, unless it is a smile on the face of a child.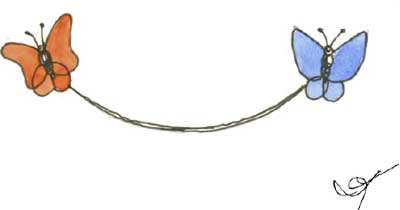 Once shipped, your order should arrive within 5 business days via UPS or USPS.
A Butterfly Bouquet and Butterfly House